Mercedes-Benz Introduces Google Home & Amazon Alexa Connectivity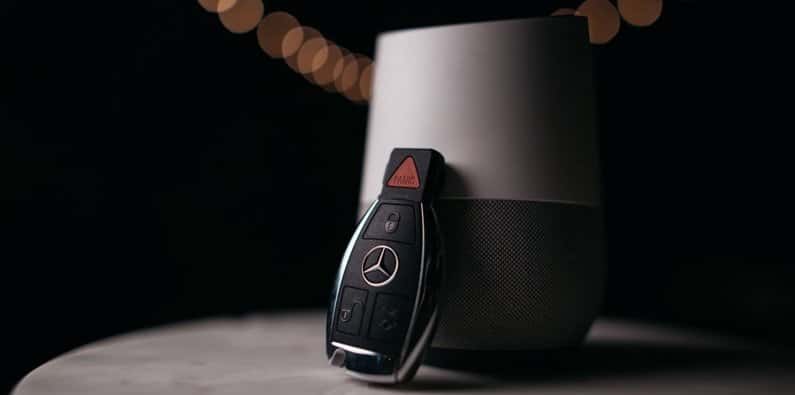 When it comes to technology, connectivity is all the rage. We now want everything to be connected to everything so we can easily access anything from everywhere. The ultimate goal is to make sure that everything is as seamless as possible. With technology improving every day, there are more ways to do that than ever before. To maximize the potential of existing technologies in the market, Mercedes-Benz has found a way to integrate Google Home and Amazon Alexa connectivity with already existing vehicle services.
What You Can Do With the Connectivity
With both of these systems connected to your Mercedes-Benz vehicles, you can do many different things that will help make your life a bit easier. Some examples of the things you can do include starting your vehicle remotely, tracking it with the GPS system, locking it remotely, and even sending address to the GPS system for your drive. Once you have your system connected to your vehicle, you will be able to ask it to do many different tasks and take your ownership to the next level.
How To Connect Your Devices
If you would like to take advantage of the connectivity benefits, then you must pair your Google Home or Amazon Alexa to your vehicle. You can easily do this by using your Mercedes me account and app. When you are in the app, you will need to pair the apps together so that they communicate when you want them to. You will use the instructions in the app to complete the pairing. If you fail to do this step, then you will be giving commands to your device that it simply cannot understand or act upon for you.
Potential for Mercedes-Benz
Mercedes-Benz is not the first automaker to take advantage of the new connectivity technology. These systems have a lot of potential for automakers in the future as well as right now. While these commands are not major game changers currently, there is a lot of potential that stems from them in the future.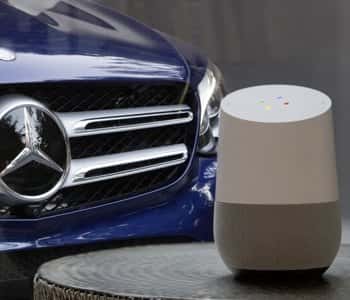 Connectivity will become something that people become more and more reliant on and will be something that becomes standard in vehicles. Eventually, there may even be a jump towards artificial intelligence to make the driving experience even better.
This new capability changes the way that people connect with their vehicles. This creates an even better experience for many Mercedes-Benz owners and the capability can only get better from here. Contact us to learn more about this new feature and how to use it.