4 Luxury Mercedes-Benz Accessories Worth Splurging On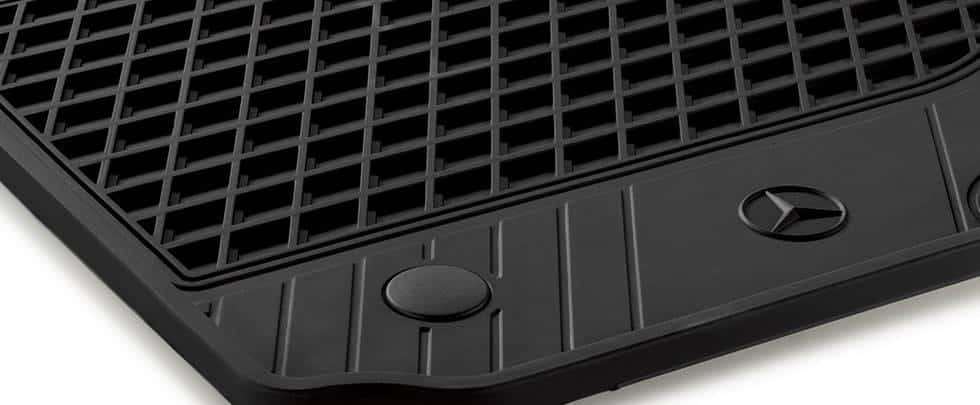 While there is no "typical" Mercedes-Benz owner, it's safe to say that if you drive one of the automaker's vehicles, then you value impeccable design, thrilling performance and a luxurious experience. Mercedes-Benz knows that the ability to customize your vehicle with accessories that are made to the exact specifications of your vehicle is highly appealing to its discerning audience who wants to outfit their vehicle so it more easily meets their needs. The following four Mercedes-Benz accessories are luxuries that are worth the splurge.
All Season Floor Mats
Designed to precisely fit in a GLS 450, all season floor mats are a must in the Massapequa area. A frequent host of snow and ice, having the seamless protection of all season floor mats for your Mercedes-Benz SUV helps to protect the carpet from rain, snow and spills of all sorts. The custom designed flat mats feature a practical and attractive honeycomb design that traps salt, water, mud and more before it can ruin the carpet. Made of rubber for easy cleanup, these all season floor mats are available in beige, black and grey.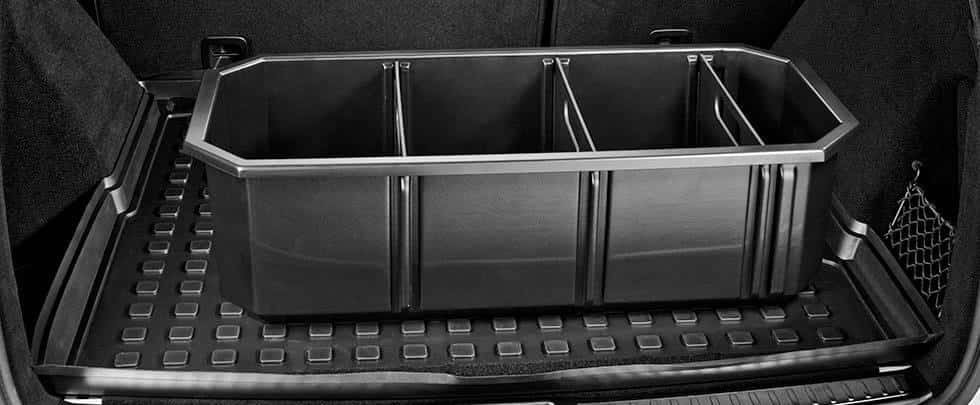 Cargo Box
Accessorize your SL 450 Roadster with an innovative cargo box with a clever, space-saving design. With four compartments of varying sizes to accommodate a range of different types of cargo, this retractable box helps isolate more fragile items from heavier ones. Securing your belongings in the cargo box also keeps items from rolling precariously around in your trunk as you zip along. Best of all, this cargo box doesn't need to be a constant fixture in your cargo area. Instead, it folds neatly up when not in use and can be stowed out of the way to increase the storage space for larger items.
Fragrances
Adding a cabin fragrance atomizer to your E 300 Mercedes-Benz sedan is an innovative way to add a distinctive smattering of personality to the vehicle. Available in six decadent aromas, these cabin atomizer fragrances are as elegant as the car in which they are designed for. Once its placed in its glovebox receptacle, the sophisticated glass vial is illuminated by an LED lighting system that provides a pleasing backlit visual. Choose from one of the following six scents and create the mood to match your personality:
Pacific Mood
Freeside Mood
Agarwood Mood
Sports Mood
Nightlight Mood
Downtown Mood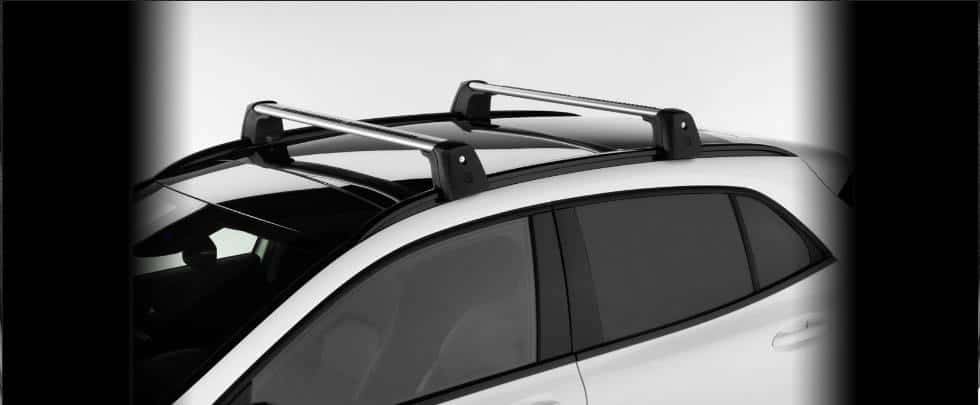 Roof Racks
A roof rack is a necessary accessory for your GLA-Class vehicle if you lead an active lifestyle. It provides the foundation onto which you can add other accessories that are specialized for your own blend of fun. Other add-ons include a ski rack insert for the Mercedes-Benz roof box, a roof rack basic carrier storage bag, a ski and snowboard rack and a roof rack basic carrier.
Visit Mercedes-Benz of Massapequa for more information on these, or any other, luxury accessories for your Mercedes-Benz vehicle today.