4 Mercedes-Benz SUVs Your Family Will Love



If you're shopping for a new family vehicle, you have a myriad of choices in front of you. While Mercedes-Benz has a reputation for being a luxury brand that caters to professionals, it also manufactures vehicles that are perfect for families. Check out these Mercedes-Benz SUVs that might be just what your family wants and needs.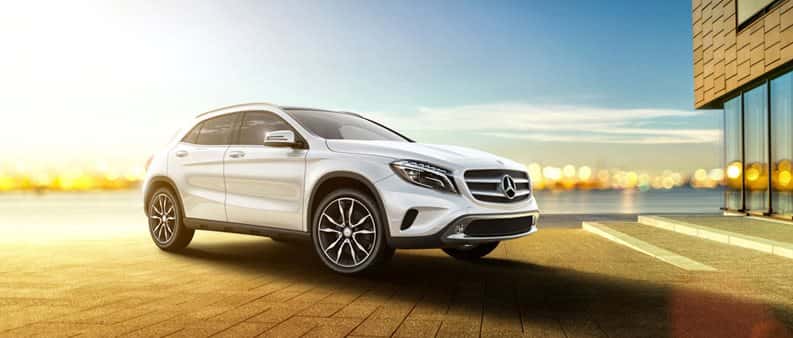 GLA
The GLA is a subcompact SUV that, despite its relatively small size, delivers everything you need in a family vehicle. It can comfortably seat four people. When you need to, you can fold down the back seats to expand your cargo capacity to more than 43 cubic feet.
The GLA standard version comes with 208 horsepower, meaning it is powerful enough to get you up to speed in good time when you're hitting the freeway. One version of the GLA comes with 355 horsepower.
Because the GLA is on the smaller side, it's great for zipping around the city, and you'll seldom have to worry about finding a parking space big enough for it to fit into.
GLC
The GLC SUV crossover is one step up in terms of size from the GLA. This compact SUV comes with the maneuverability of its smaller counterpart, but it packs more interior space. Even if you have tall teenagers — or you have your adult friends in the car — they should be able to fit comfortably into the backseat.
All-wheel drive is available with this model, so you can take the family on exciting adventures or just be confident that you can get the best of inclement weather. A turbo-diesel four-cylinder engine brings sufficient acceleration powers.
This model's tech features are sure to please your family. A Wi-Fi hotspot is available. HD radio, two display screens, and an available 14-speaker audio system make this car as fun as it is practical. A slew of safety features adds to the GLC's appeal.
GLE
If you need something that is big enough that no one will question whether it is an SUV or a crossover, take a look at the GLE. This midsize SUV is roomy inside, and when you fold the backseat down, you'll have 80 cubic feet of cargo space — that's almost twice the cargo capacity of the GLA.
A V6 engine comes standard on the GLE, but for extra power you can upgrade to a V8. As is true of other Mercedes-Benz models, the GLE comes with an impressive list of safety features to protect your family and cool technology to keep them entertained.
GL-Class
The GL-Class is a large SUV, meaning that it comes with a third row of seats. While the third row is comfortable only for small children, it can come in handy when your kids' friends need a ride. The GL-Class delivers a smooth ride and all of the luxurious touches that you would expect from Mercedes-Benz.
Choosing a new SUV for your family isn't always easy, but it's hard to go wrong when you choose one of the above-listed Mercedes-Benz models.