Great Features in the 2017 Mercedes-Benz E-Class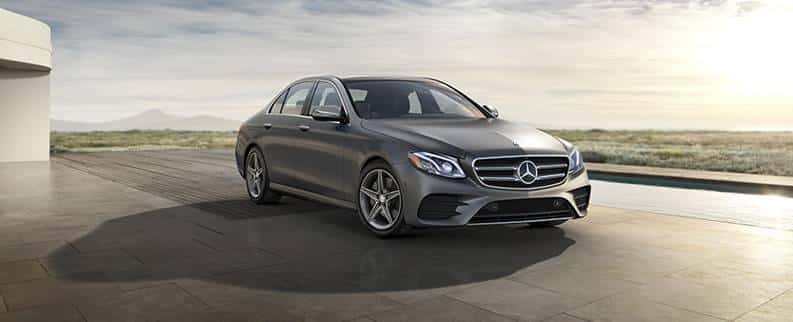 The 2017 Mercedes-Benz E-Class is the most technology driven vehicle class to date. Mercedes-Benz has left no stone unturned for the 2017 line-up and the features they have added will make you want to get a new one as soon as possible. Before you make your decision, though, be sure to check out all of the latest features that can be found in the 2017 Mercedes-Benz E-Class that make it so impressive.
Top of the Line Safety
If you are looking for safety and luxury all in one, look no further than the 2017 Mercedes-Benz E-Class.
It is the first can that can actually protect your ears in case of an accident. The technology is called PRESAFE® Sound and it will sense a possible collision and emit a safe "pink noise" throughout the cabin of the vehicle. This sound will trigger your body's natural defense against the loud noises that occur during an accident.
The 2017 Mercedes-Benz E-Class is also the first to use ˜Car-To-X Communication˜ technology. The connects your E-Class vehicle to a central information resource that will send your car updates while driving about the traffic and conditions before you even approach them. Your car can also help other E-Class drivers by reporting hazards.
To protect you from a side impact, Mercedes-Benz has added PRESAFE® Impulse Side. It is the first technology of its kind in the industry and it will help you and your vehicle prepare for a side impact. To do this, it rapidly inflates the front-seat bolster which can remove you further from the side impact and will help reduce the forces on your body.
Lastly, DRIVE PILOT is set up to take intelligent cruise control in an entirely new direction. It can stop and go with the flow of traffic while also ensuring you stay between the lines, even on a curve. You can even change lanes with just a touch to the turn-signal lever. Intelligent cruise control has never been easier or safer.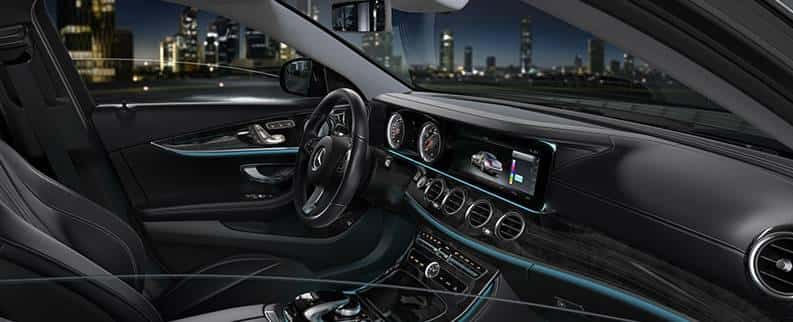 Added Technology
Inside the cabin, you also get a lot more technology that you used to in older models as well as technology you cannot find within the competition. The dash features a 12.3 inch panoramic screen so you can see more without taking your eyes off of the road. It is more like a screening event than anything else. The steering wheel got an upgrade as well with the two smartphone like pads that can be used with your thumbs. You can now do more without even taking your hands off the wheel because you can control everything right from those touch pads. You can swipe and select with your right thumb and change the settings on your panoramic screen with your left thumb. The 2017 Mercedes-Benz E-Class is innovative and it has never been easier to enjoy added technology.
If you are interested in learning more about the 2017 Mercedes-Benz E-Class, be sure to stop by our showroom to learn more and take a test drive today.