Mercedes Me Program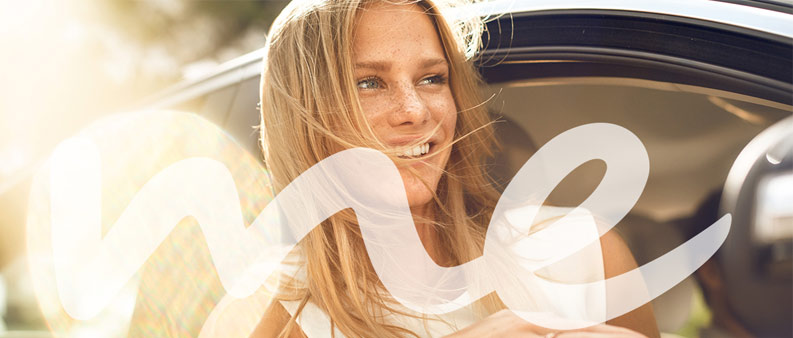 Mercedes-Benz has always been on the cutting edge of automotive technology. Whether it is for convenience, performance, safety, or entertainment, Mercedes has always been a leader. Now, Mercedes is introducing Mercedes me, a new platform aimed at making the Mercedes ownership experience more immersive and impressive.
What is Mercedes Me?
Mercedes me will allow drivers to connect to their vehicle and access services and information, all from a single website. They will be able to look at four different areas of their Mercedes-Benz vehicle:
They will be able to Connect with their vehicle, and be able to observe and explore their vehicle from an internet browser. This includes accessing thembrace® suite of services, reviewing telematics data, and viewing other electronically-accessed information regarding their Mercedes.
Mercedes me will help to Assist drivers by connecting them with nearby Mercedes-Benz dealerships, where they can schedule servicing and get answers to any questions they may have about their vehicle. It also will connect them to an assortment of vehicle support services, such as Product Concierge, Mercedes-Benz Accessories, and Digital Service Drive.
Using the Finance section, Mercedes-Benz customers can develop their relationship with Mercedes-Benz Financial Services. This will help to ring simplicity to their transactions and more transparency to financing.
The fourth area will provide editorials and features regarding the Mercedes lifestyle. With articles about the perks and benefits of being a Mercedes customer, along with notification of owners-only events and products, it is perfect for the owner who loves the lifestyle. All of this is meant to Inspire owners in their everyday lives.
What is the Difference between Owners Online,mbrace®, and Me?
While the three of them may seem the same, there are clear differences.mbrace® is a system that joins your smartphone, computer, and car for added connectivity, focused on connecting the car to the outside world. Owners Online has been a part of the Mercedes ownership experience for years, an online portal that helped to keep Mercedes owners up to date on Mercedes specials, recommended Mercedes services, and tracked service history of the vehicle. It also allowed the owner to view a copy of their owners manual.
The Mercedes me platform is essentially an evolution of the Owners Online portal. It is more immersive, with increased content over Owners Online. It also provides real-time connection to the vehicle itself, where Owners Online had no direct connection to the vehicle. This make Mercedes me the most powerful tool for Mercedes owners to date.
What is the Availability of Me?
The beta version of Mercedes me was launched in August, and will continue to be updated throughout the year and into 2016. It is designed for Mercedes-Benz owners, and will be particularly beneficial for customers who own a vehicle that is from the model year of 2016 and into the future. That being said, it is open to the general public, including owners of older Mercedes vehicles which do not feature the connectivity of current vehicles, as well as non-Mercedes owners who are interested in the available content and tools.
At Mercedes-Benz of Massapequa, we have always enjoyed the forward thinking of the Mercedes company. The constant evolution of their vehicles and accompanying technology makes the company one of the most interesting and advanced car companies in the world, and we are pleased to represent them in the Babylon, Hicksville, and Islip area. Our staff is excited about the new Mercedes me platform, and we would be happy to walk you through the features – just stop by our showroom at 101 Sunrise Highway in Amityville and speak with one of our Mercedes professionals.